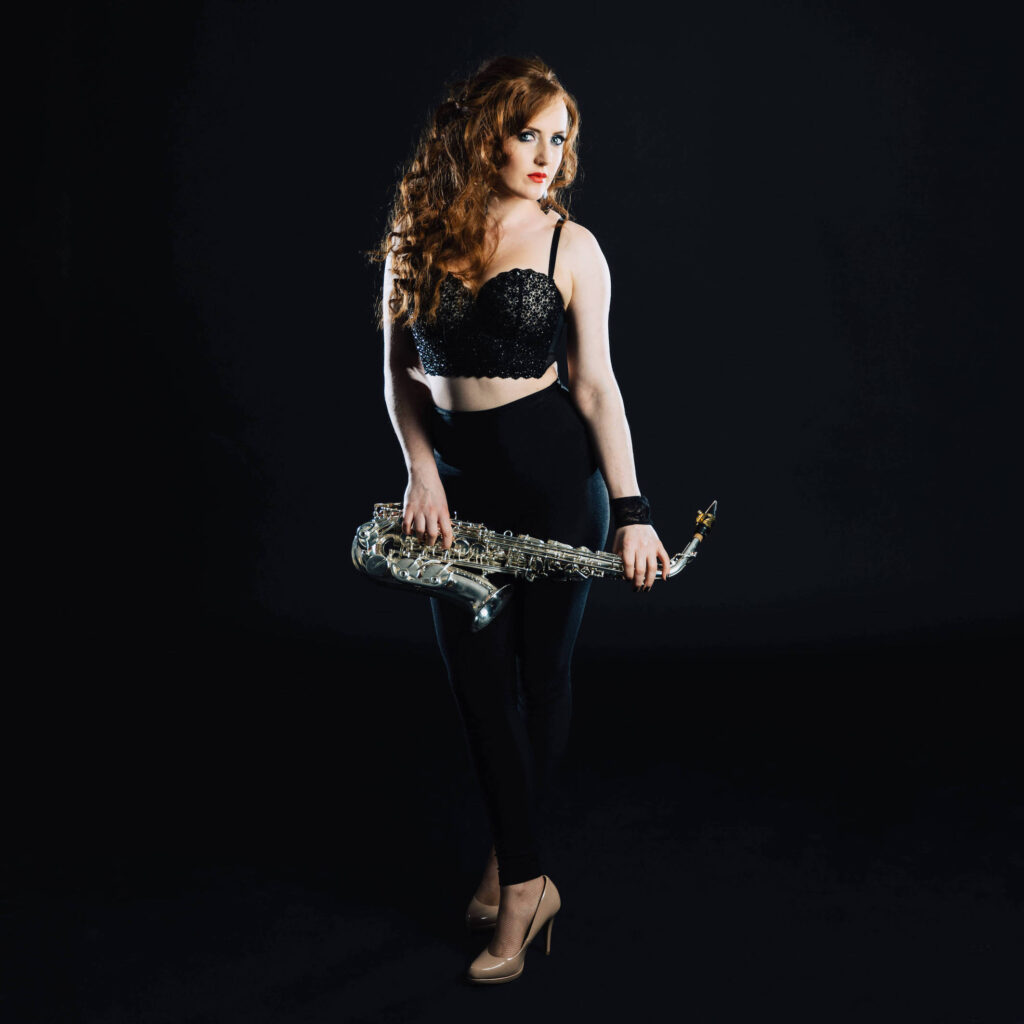 Saxophonist & Music Producer London
Sarah Saxophone – London Female Saxophonist
London Female Saxophonist, Sarah Saxophone, trained at Guildhall School of Music and Drama. Sarah has led a varied career performing concerts and private events for some of the most exclusive clients in London and the UK. Touring worldwide, Sarah has headlined at the Purcell Rooms, Southbank Centre, toured with Yamaha and Classic FM through to performing for Prince Charles at the opening of the Hackney Empire and being chosen to perform for Indian royalty for a birthday at Cafe Royal London. Sarah's varied talent allows her to perform both classical and pop music, moving with the times and performing live with DJ.
Sarah gained recognition in the Classical Crossover world first with girl group Sahara. Creating the first classical crossover group with saxophone. Sahara, made up of string trio and saxophone in which Sarah wrote and arranged for the group. Performing a varied mix of tangos, pop covers and classical crossover filmic music. Releasing debut single Sahara Tango, featured on Classic FM TV.
Pop Saxophone – Feature Video, Produced by Sarah Saxophone
FEMALE SAXOPHONIST – LONDON
Hire Female Saxophonist, Sarah Saxophone
Hire for Events in London, UK & Internationally
Online Saxophone Tutorials
Have you always wanted to play the saxophone?
Checkout my Online Saxophone Courses from The Foundations of Playing the Saxophone to Mastering Advanced Techniques of Baker Street!
Carefully crafted Saxophone courses to get you learning the saxophone as a complete beginner to intermediate and advanced saxophone techniques. With online support, complete with the option to book 1 – 2 – 1 masterclasses online with Sarah.
SILVER LINING MUSIC VIDEO
COMPOSED BY SAXOPHONIST & PRODUCER SARAH
Silver Lining is a fun uplifting tune with hooky sax lines. Sarah is currently in discussion with record labels to release this track. Featuring singer Kwabs before he signed his record deal and MC Joleone. Stay in touch with release dates on facebook and Instagram Sarah Louise Ings.
"I had a brilliant time. Totally enjoyable. I'll remember the evening for some time to come."
"CAN'T TAKE THIS'
2020 Lockdown Anthem