Female Saxophone Player Performing with DJ (DJ and Sax) in London UK
Hire Sarah Saxophone and accompanying DJ for your Party, Wedding, Event, London & the UK 
The ultimate in Ibiza Saxophone, Female saxophonist Sarah Saxophone performs a live high impact show of Ibiza club hits, Hed Kandi Classics and Pop & Party Anthems. Improvising with DJ with the option to add Ibiza Dancers, Percussion or Singer for the ultimate Ibiza Party. Trained at Guildhall School of Music and Drama, Sarah's style and flare for performing makes her one of the most sort after international female Saxophonist, London, UK.
Sarah loves to perform all kinds of music on the saxophone from Pop to Ibiza Club tunes from Jubel by Klingdale and One Day by Bakermat. As a female saxophonist with the ever popular and growing genre of DJ LIVE MUSICIANS Sarah loves nothing more than to perform the latest Hed Kandi and Ibiza Saxophone Songs live to DJ. Sarah has toured worldwide, performing with headlining DJs at private parties, exclusive events and product launches across the UK and Europe. Sarah's constant evolving love affair with music has led her to create her most recent project, Sahara's DJ LIVE SHOW. An exhilarating performance with both electric violins and saxophone improvising live to DJ performing an infectious show of your favourite pop and dance music.
DJ and Saxophone hire for weddings
DJ and Sax is the perfect entertainment choice for weddings, whether during the wedding breakfast or reception. Sarah Saxophone is a stunning virtuoso musician and experienced wedding saxophonist who can play along high-quality backing tracks provide by a DJ or perform solo to match the vibe of your wedding. Whether you need a set that packs a punch or gives your guests goosebumps, a DJ and Sax set with Sarah Saxophone will not disappoint.
Sarah Saxophone is based in London but available for wedding hire across the UK. Contact Sarah Saxophone to find out how she can bring Ibiza Saxophone vibes to your big day.
DJ and Saxophone hire for events and parties
Hire Sarah Saxophone for your birthday parties, corporate events, and everything in between to really get the party started. Sarah Saxophone can seamlessly work with Dj's but also within a wider team of dancers, percussionists, and violinists.
Weddings
Saxophone with DJ
Parties
Hire Saxophone Player
DJ Saxophonist
Live with DJ, Dancers, Singers & Musicians
Female Saxophonist Performing Live with DJ
Contact us now to discuss hiring Sarah's exclusive show Live With DJ
Weddings, Parties & Corporate Events
Pop Saxophone Performances with Dancers
See Sarah Saxophone performing DJ LIVE Saxophone and her DJ LIVE show with Dancers Here
"Sarah Saxophone, really is truly sensational. She was a great addition to our event.
I can't wait to find an excuse for a party just so I can see her perform again."
Saxophone & DJ LIVE Show Options by Sarah Saxophone
Ibiza Saxophone, add percussion or Ibiza dancers, Sarah's bespoke show tailored to your Party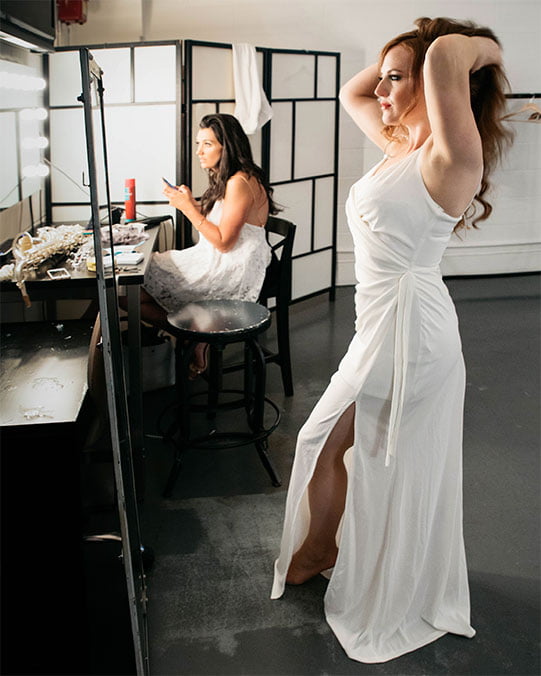 What to Expect at Your Party
Sarah Saxophone is highly sort after for her stage presence and ability to bring the party! Expect dancing on the tables, improvising to DJ, roaming amongst your guests, and lots and lots of fun.  Improvising to your favourite Ibiza Music, House Music or Pop & Party Music. Sarah's show is tailored to your party from theming to her entourage of musicians, dancers and circus performers.
High Impact Saxophone Show with Dancers
Sarah's High Impact Saxophone Show with dancers creates the ultimate party experience. Why not hire her aerialists and circus performers for jaw dropping Ibiza performance inspired by Ibiza, Hed Kandi. Showcasing beautiful female dancers in sequin outfits as they perform choreographed & freestyle routines alongside DJ & Saxophone. Performing to Pop and Ibiza Classics to get your party started.
DJ SAXOPHONIST HIRE OPTIONS
Sarah's DJ Live Show Brings Ibiza to Your Party,
Her Show with Dancers is A Real Spectacle with The Option to Add DJ LIVE Instruments
DJ SAXOPHONIST
Ibiza Sax
DJ Sax Show
Improvising to DJ
DANCERS & CIRCUS ACTS
Female Ibiza Dancers
Choreographed Show
Themed Silver Sequin Outfits
DJ LIVE INSTRUMENTS
Percussionist
Electric Violinist
Ibiza DJ | Club DJ